On opening day, skiers and snowboarders at Chester Bowl crossed from the Thom Storm Chalet to the Alpine hill on a new permanent bridge across Chester Creek!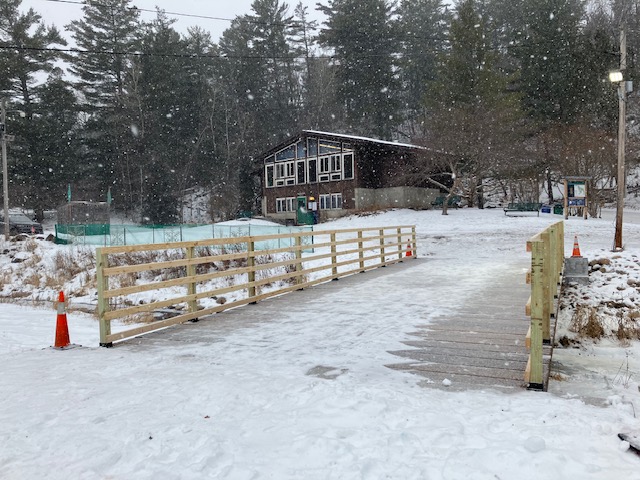 Prior to 2012, there was a dam at the base of the alpine hill; once the pond froze over, crossing was easy! After the flood, which washed out the dam, the City Parks Department would install a seasonal temporary bridge across the creek each fall, and remove it in the spring. This was never meant to be a solution that lasted for a decade! Because the temporary bridge needed to be lower to the creek due to the width of the stream, the alpine season would often be cut short when Chester Creek flooded over the bridge in the spring.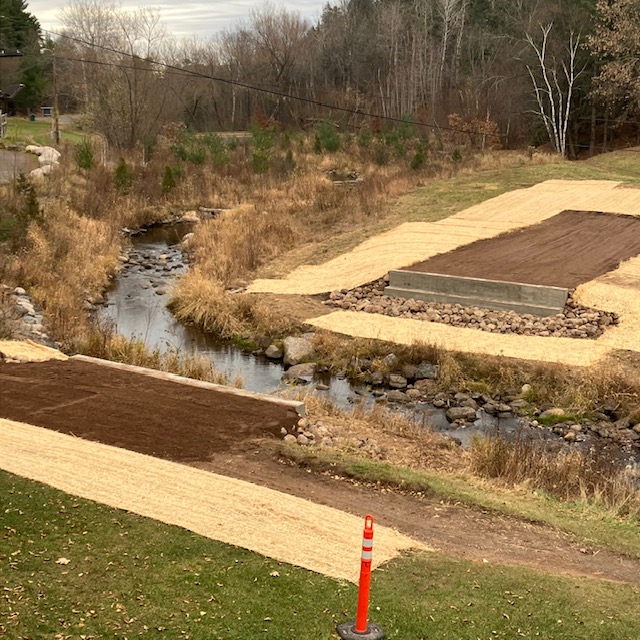 With this new permanent bridge, park visitors will have reliable year-round access across the creek by the Chalet for generations to come! The bridge is also fully accessible, meaning that someone with mobility limitation could fish Chester Creek from a wheelchair.
The project is nearly complete; the temporary handrails have been installed, with the permanent handrails being assembled in the spring. Final path creation, erosion prevention, and seeding will also be completed following snow melt. Watch for a ribbon cutting event in late spring or early summer!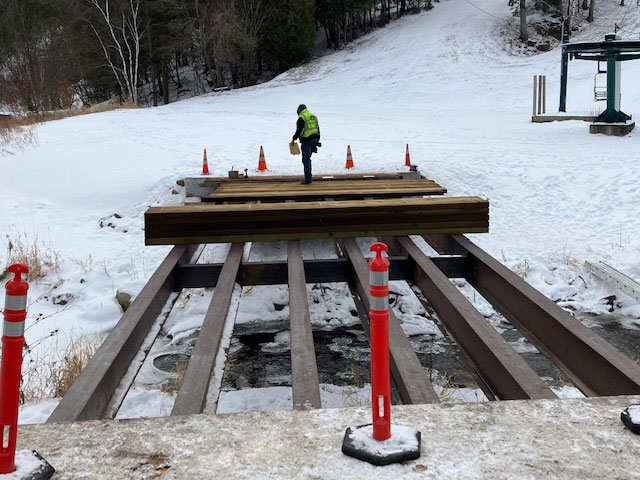 As Phase 1 of the capital investments through the Growing Up Chester Capital Campaign, Chester Bowl applied for and received two federal grants, totaling $196,250, that are paying for the majority of the costs of the bridge. Approximately $30,000 in donations from individuals and businesses will support the rest of the expense of the bridge. Quiet phase donations to Growing Up Chester were also essential, allowing Chester to front the costs while waiting for grant reimbursement.
Chester Bowl was the lead agency on this project. Chester Bowl staff and Board members are so grateful to the City of Duluth for assembling the bridge from the purchased components as an in-kind donation. They also appreciate LHB, who donated a portion of their architectural services towards the project.