Ski Hut threw a party for Chester Bowl– and announced a significant donation at the event!
"Cheers to Chester", hosted by Ski Hut at Bent Paddle on September 1st, brought hundreds of people together on a hot September night to celebrate Chester Bowl and raise money for Growing Up Chester.
Over $4,000 was raised through a raffle. The grand prize was a Specialized Como e-bike, so everyone wanted to buy tickets! With live music by Ross Thorn, food available from The Rambler, a great community to socialize with, and of course the refreshing beverages from Bent Paddle, it was an incredible and enjoyable evening.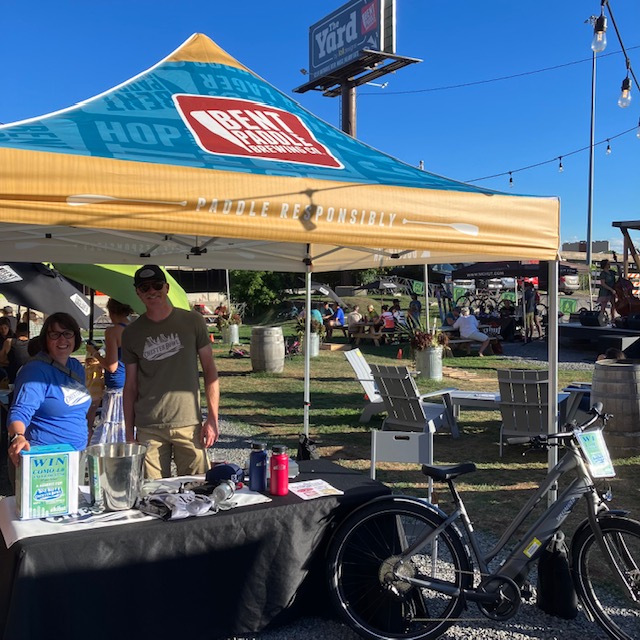 The most impactful moment of the night was when Scott Neustal (Potter) announced that Ski Hut is supporting Chester Bowl and Growing Up Chester with a $30,000 donation! Scott's father and Ski Hut Founder contributed $20,000 to the campaign in 2017 (before his passing in November 2020, at 100 years of age), so the family and Ski Hut tradition of supporting Chester Bowl continues! Thank you, Ski Hut!
Everyone at Chester Bowl is so grateful to the Ski Hut family for supporting Chester Bowl and the Growing Up Chester campaign. They also appreciate Bent Paddle, who not only hosted the event, but also provided gift card perks for purchasing raffle tickets. Look for updates for next September, as this will become an annual event!