On Monday, July 10, Chester Bowl and the City of Duluth celebrated the completion of the new Chester Creek Bridge with a ribbon cutting. Spanning the creek between the alpine hill and the Thom Storm Chalet, the bridge is an essential new access point across the creek year round.
Chester Bowl summer campers- all 105 of them!- officially opened the bridge by parading across it, with five campers cutting the ceremonial ribbon.
After the flood of 2012 washed out the dam and pond at Chester Bowl, a temporary footbridge was installed seasonally for creek crossing during the winter months. The seasonal bridge often required early closure due to high water levels during the spring melting season, causing the snow recreation season to sometimes end early. The new bridge better supports recreation year-round at Chester Bowl. The construction and installation of the bridge was funded through a Community Development Public Facilities grant, economic development funding from St. Louis County, and donations to the Chester Bowl Improvement Club. In-kind support was also provided by LHB, Inc. and the City of Duluth.
LHB designed the bridge. Stack Bros. completed the abutments, JRK Steel manufactured the steel, Wheeler, Inc. provided the timber, and the City of Duluth assembled the bridge- a true community effort!
This project is phase one of capital improvements in the park. Growing Up Chester is the fundraising campaign raising the money to expand and renovate the Thom Storm Chalet. Look for the "Donate" button on this page to contribute!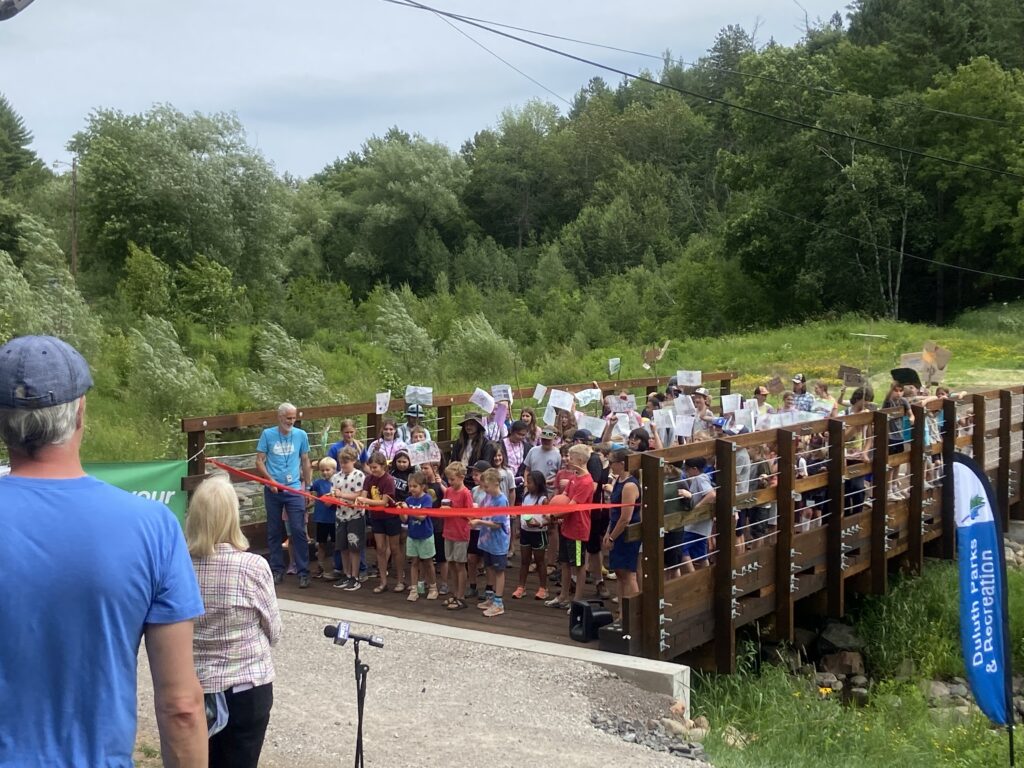 photo credit: LHB
photo credit: LHB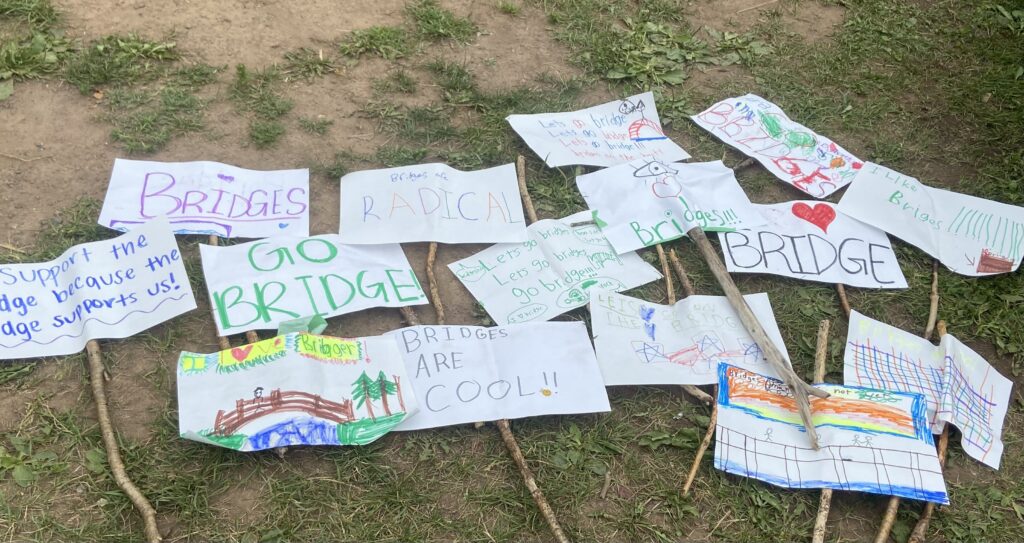 photo credit: LHB